Today Top Ten Tuesday is about Underrated. Books or authors. I picks the books I think are Underrated in few genres.
Historical Romance
1.-
You Belong to me by Johanna Lindsay
. People like this author, although, this novel is always uderneath the rest. But I think is the best of her pen with wonderful characters and plot.
2.-
Wild Heart by Virginia Henley
. I really like this novell. With so much pasion.
3.-
A Fire in the Heart by Katherine Sutcliffe
. I love this novel. It so much perfect and lovely. People should read this kind of stories to fall in love of the world all over again.
Contemporany Romance
4.-
Evan by Diana Palmer
. This book is perfect to show girls why we can't be behind a man and grow up, and find ourself firts before we fall in love!
5.-
Coocking Up A Seduction by Jenna Bayle-Burke
. I like this book so much. It was fun, lovely, sexy and very entertaining!
6.-
Tuning Home by Stephanie Nelson
. This novel is so under the radar but people should totally read it. A girl who wants to live her life away from her parents and a boy who enjoy he's simple life. This novel is so romantic and lovely.
Paranormal Romance
7.-
Lost Library by Kate Baray
. This is her first novel but is wonderful, people should read it. Is about a girl who find a strange book in the mail, so after three years of find nothing, a man shows up on her door to put her world upside down.
8.-
Poison in the Blood by Robyn Bachar
. I totally enjoy this book. Someone is killing people so the protagonist need to find out who is the murder. But her skill are not well recived into her community so she fight againt it. It's a Sherlock Holmes kind of way.
9.-
City of Gods: The Betrayal by S. J. McMillan
. The author bring a wonderful story about ancienst Gods but with a mondern twist. Charming characters, magic and wonderful story.
Conteomporany YA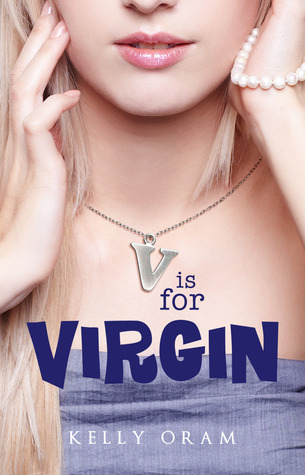 10.-
V is for Virgin by Kelly Oram
. Some people dislike this book so much or run away from it for it title, but I would give this book to every girl in the planet. Sex lessons, life lessons and love lessons with humor and sweet story.